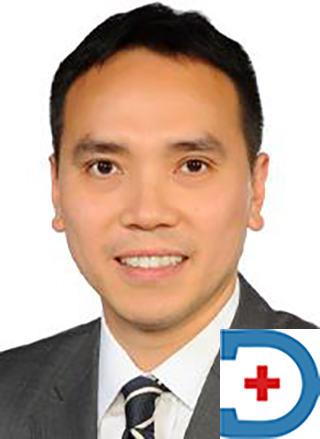 About Dr Ho Wai Thong Thomas
Specialty: General Surgery
Languages: English
Fellowship and accreditation
MBBS
FRCS (Edinburgh)
M Med (General Surgery)
FAMS (General Surgery)
Experience
Dr Ho Wai Thong Thomas is a general surgeon based in Singapore's Gleneagles Hospital.
He specializes in head and neck surgery, specifically treating masses of the nasal, thyroid, and salivary glands, as well as cervical lymphadenopathy. Dr Ho is also an expert in advanced abdominal cancers, especially colorectal and ovarian cancers that have metastasized to the peritoneal lining. He performs cytoreductive surgery and intraperitoneal hyperthermic chemotherapy (HIPEC).
He is also available for elective and emergency general surgical conditions such as piles, inguinal/ventral hernia, and gastroscopy and colonoscopy.
Dr Ho served as the chief of operation at Tan Tock Seng Hospital and concurrently as the chief of surgery at Woodlands Health Campus prior to entering private practice. He continues to serve as a visiting physician at both hospitals.
Dr Ho Wai Thong Thomas Appointment Process
Appointment Number (For Serial): Appointment and medical enquiry: +65 6575 7575, Appointment Hospital mainline Tel: +65 6473 7222, Central Patient Assistance Centre 24-Hour Helpline: +65 6735 5000, WhatsApp us and get an appointment within 24 hours Tel: +65 8111 9777 (For specialist appointment booking only. WhatsApp messaging service is available in English and operates from Monday to Friday, 9am- 5pm.) For Online Appointment : Click here
Chamber Name & Address: Gleneagles Hospital Singapore, 6A Napier Road, Singapore 258500.
You may also love to Read: Our Health Tips
Other Doctor's list from Singapore : Click Here
Contact us: Facebook Link