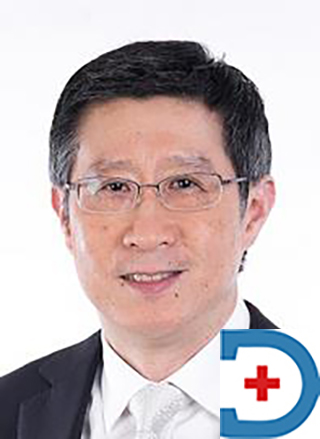 About Dr Low Sze Chuan
Specialty: General Surgery
Languages: English
Fellowship and accreditation
Bachelor of Medicine, Bachelor of Science, National University of Singapore Fellow of the Royal College of Surgeons of Edinburgh (General Surgery), UK Fellow of the Academy of Medicine of Singapore (General Surgery)
Experience
Dr Low Sze Chuan is a general surgeon currently working in Singapore's Gleneagles Hospital. Dr Low is a breast cancer specialist with extensive experience conserving the breast and mitigating the aesthetic effects of breast surgery. He is well-known for treating breast cancer and other breast diseases using ultrasound guidance and mammotomy, a minimally invasive breast biopsy procedure. Dr Low also conducts breast screening, diagnostic examination, and assessment of symptomatic and screen-detected breast lesions, as well as the treatment of benign breast diseases and tumors, as well as breast conservation surgery.
Dr Low Sze Chuan was awarded an HMDP Scholarship (Ministry of Health, Singapore) in 1991 to 1992 to train in Breast Surgery at City Hospital, Nottingham, UK. Dr Low was awarded the Alan Edwards Prize for the Best Paper at the British Association of Surgical Oncology's 43rd Annual Meeting in London, UK, at that period (November 1991).
Dr Low has also been active in the management of breast disease at the national level, serving on the planning committees for the Singapore Breast Screening Project and the Singapore Breast Cancer Registry. Until 2001, he was a senior consultant and head of the Changi General Hospital's Breast Service. Dr Low has been practicing exclusively in private practice at Gleneagles Hospital since 2001, specializing in the diagnosis and surgical treatment of breast disease, including breast cancer.
Dr Low Sze Chuan Appointment Process
Appointment Number (For Serial): Appointment and medical enquiry: +65 6575 7575, Appointment Hospital mainline Tel: +65 6473 7222, Central Patient Assistance Centre 24-Hour Helpline: +65 6735 5000, WhatsApp us and get an appointment within 24 hours Tel: +65 8111 9777 (For specialist appointment booking only. WhatsApp messaging service is available in English and operates from Monday to Friday, 9am- 5pm.) For Online Appointment : Click here
Chamber Name & Address: Gleneagles Hospital Singapore, 6A Napier Road, Singapore 258500.
You may also love to Read: Our Health Tips
Other Doctor's list from Singapore : Click Here
Contact us: Facebook Link