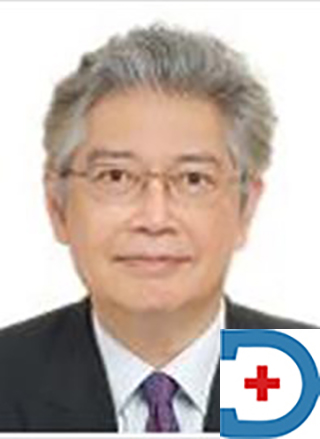 About Dr Ng Soon Chye
Specialty: Obstetrics & Gynaecology
Languages: English
Fellowship and accreditation
Fellow of the Royal College of Obstetricians and Gynaecologists, UK
Doctor of Medicine, National University of Singapore
Fellow of the Academy of Medicine of Singapore (Obstetrics & Gynaecology)
Master of Medicine (Obstetrics & Gynaecology), National University of Singapore
Member of the Royal College of Obstetricians and Gynaecologists, UK
Bachelor of Medicine, Bachelor of Surgery, National University of Singapore
Experience
Dr Ng Soon Chye is a specialist in obstetrics and gynecology at Gleneagles Hospital in Singapore. Dr Ng is globally known for his expertise in reproductive medicine and infertility care. His clinical interests include infertility (both female and male), gynecological laparoscopy, and hormonal disorders.
Dr Ng Soon Chye is widely regarded as the 'father' of in-vitro fertilisation (IVF) in Asia, following his success in establishing the first IVF program in Singapore and delivering the first IVF baby in Asia in 1983. Dr Ng has also pioneered techniques such as sub-zona insemination (SUZI) in 1989 and intracytoplasmic sperm injection (ICSI) in 1993. Both techniques were effective and were the first of their kind performed in Asia (ICSI) and throughout the world (SUZI).
Dr Ng has over 160 publications in peer-reviewed journals and is currently an adjunct professor at the National University of Singapore's Department of Obstetrics and Gynecology. His research interests include somatic cell nuclear transfer, stem cell biology, and mammalian gamete growth applications.
Dr Ng Soon Chye Appointment Process
Appointment Number (For Serial): Appointment and medical enquiry: +65 6575 7575, Appointment Hospital mainline Tel: +65 6473 7222, Central Patient Assistance Centre 24-Hour Helpline: +65 6735 5000, WhatsApp us and get an appointment within 24 hours Tel: +65 8111 9777 (For specialist appointment booking only. WhatsApp messaging service is available in English and operates from Monday to Friday, 9am- 5pm.) For Online Appointment : Click here
Chamber Name & Address: Gleneagles Hospital Singapore, 6A Napier Road, Singapore 258500.
You may also love to Read: Our Health Tips
Other Doctor's list from Singapore : Click Here
Contact us: Facebook Link