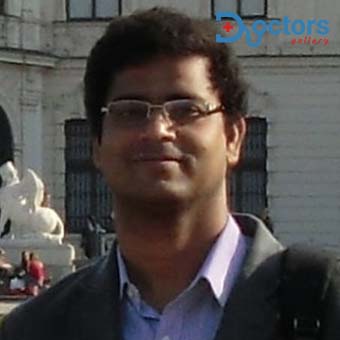 About Dr Susovan Banerjee
Specialty: Radiation Oncology
Affiliated Hospital: Medanta – The Medicity Hospital, Gurgaon
Designation: Senior Consultant
Experience: 20+ Years
Gender: Male
Professional Statement
Dr Susovan Banerjee is a board-certified expert in clinical oncology and radiation oncology with over a decade of experience. He has advanced Brachytherapy and radiotherapy methods under his belt.
Gynecological brachytherapy, interstitial and advanced brachytherapy, clinical oncology, and IMRT/ VMAT/ SRS/ SBRT are some of his main interests. Dr. Susovan has over 35 full-text publications written in prestigious foreign journals.
Journal of Radiation Oncology, Journal of Contemporary Brachytherapy, British Journal of Radiology, and many others are among his publications.
He completed an Image-Guided Gynaecological Brachytherapy fellowship in addition to his MBBS and MD degrees in 2003 and 2008.
Education
| QUALIFICATIONS | INSTITUTE / DEPARTMENT | YEAR |
| --- | --- | --- |
| Fellowship in Image Guided Gynaecological Brachytherapy | AKH Medical University, Vienna | 2014 |
| M.D. | SCBMC, Cuttack | 2008 |
| M.B.B.S. | NRSMCH, Calcutta | 2003 |
Expertise
Gynaecological Brachytherapy
Interstitial and advanced Brachytherapy
Clinical Oncology
IMRT/ VMAT/ SRS/ SBRT
Language Spoken
English, Hindi
Dr Susovan Banerjee Appointment Process
Appointment Number (For serial): +91 124 4855017, +91 11411 71881 – Ext. 513, Emergency: 1068.
For Online Appointment: Click Here
Dr Susovan Banerjee Chamber Name & Address: Medanta – The Medicity Hospital, CH Baktawar Singh Rd, near Olympus, Medicity, Islampur Colony, Sector 38, Gurugram, Haryana 122001, India. (See on Google Map)
You may also love to Read: Our Health Tips
Other Doctor's list from India: Click Here
Contact us: Facebook Link