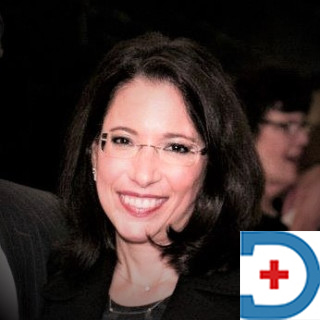 About Dr Andrea Slotkoff Marx
SPECIALTY / SUBSPECIALTIES: Rheumatology / General Rheumatology
SUBSPECIALTIES : General Rheumatology
AFFILIATED HOSPITALS : Johns Hopkins Hospital + 2
YEARS OF EXPERIENCE : 21+
GENDER : Female
Professional Statement
Dr. Andrea Slotkoff Marx is a rheumatologist practicing in Baltimore, Maryland. She is associated with a number of local institutions, including Johns Hopkins Hospital and Johns Hopkins Bayview Medical Center. She graduated from Georgetown University School of Medicine with a medical degree and has been in practice for more than two decades.
Education & Experience
Medical School & Residency
Georgetown University Hospital
Fellowship, Rheumatology
Georgetown-VA Medical Center
Chief Residency
Georgetown-VA Medical Center
Residency
Georgetown University School of Medicine
Medical School
University of Virginia
Other Training, Distinction
Harvard Medical School
Other Training
Certifications & Licensure
American Board of Internal Medicine
Certified in Rheumatology
MD State Medical License
Active through 2021
Dr Andrea Slotkoff Marx Appointment Process
Appointment Number(For Serial): BOOK BY PHONE (410) 955-3052 Or 844-741-0147 & Online Appointment here.
Chamber Name & Address: Johns Hopkins Hospital, Sheikh Zayed Tower, 1800 Orleans St., Baltimore, MD, 21287
You may also love to Read: Our Health Tips
Other Doctor's list from USA : ClickHere
Contact us: Facebook Link