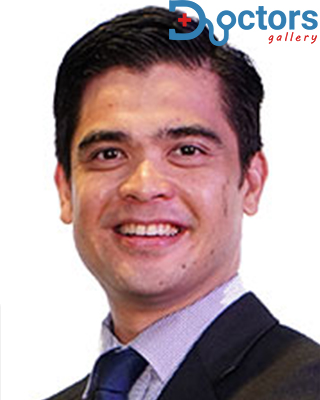 About Dr Augustinus Laude
Specialty: Ophthalmology
Designation: Senior Consultant
Qualification: MBChB, MSc, FRCSEd(Ophth), FAMS(Ophth)
Clinical Interests: MEDICAL RETINA,
CATARACT,
GENERAL OPHTHALMOLOGY
Biodata
Dr Augustinus Laude, Adjunct Associate Professor, is a Senior Consultant at the National Healthcare Group Eye Institute at Tan Tock Seng Hospital, Singapore, with clinical and research interests in medical retina diseases, cataract surgery, low vision, and medical technology. He completed a two-year fellowship in the field of age-related macular degeneration and ocular imaging at the Princess Alexandra Eye Hospital, NHS Lothian, Edinburgh, UK, and has published articles and book chapters on a variety of eye and vision-related topics. He has also been invited to speak and conduct instruction courses regionally and internationally. He is involved in medical education and has been invited to serve as a clinical examiner for the National University of Singapore, the Royal College of Surgeons of Edinburgh, the Universiti Sains Malaysia, and the Universiti Teknologi Petronas, all in Malaysia.
He is an adjunct associate professor at Nanyang Technological University's Lee Kong Chian School of Medicine and School of Materials Science and Engineering, as well as a Visiting Consultant at National University Hospital in Singapore. He is actively involved in clinical trials (including EVEREST, HARRIER, KITE, RHINE, and LUCERNE) as well as entrepreneurial efforts in the areas of image processing and eye-gaze tracking in partnership with engineering colleagues.
Dr Augustinus Laude Appointment Process
Appointment Number (For Serial): Phone: +65 6256 6011, General Enquiries: 6256 6011, Centralised Appointment Lines: 6357 7000, 9635 1421 (for local SMS), Billing Enquiries: 6407 8128, Emergency Department: 6357 8754, TTSH Community Fund: 6357 2500. For Online Appointment : Click here
Chamber Name & Address: Tan Tock Seng Hospital (TTSH), 11 Jln Tan Tock Seng, Singapore 308433.
You may also love to Read: Our Health Tips
Other Doctor's list from Singapore : Click Here
Contact us: Facebook Link