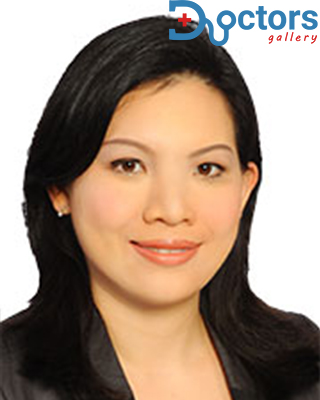 About Dr Chia Jhi Wen Karen
Specialty: Ophthalmology
Designation: Consultant
Qualification: MBBS, MRCS (Ed), MMed (Ophth)
Clinical Interests: GENERAL OPHTHALMOLOGY
Biodata
Dr Karen Chia is a consultant in the National Healthcare Group's Eye Institute at Tan Tock Seng Hospital in Singapore. She received her medical training at Singapore's National University. She is a Fellow of the Royal College of Surgeons of Edinburgh and was elected a Member on completion of her specialised training.
Apart from her studies in cataract surgery and general ophthalmology, she has a particular interest in medical retina. She is a member of the Singapore Integrated Diabetic Retinopathy Program (SiDRP) team, where she assists in overseeing the program's training and auditing functions. Currently, she is also active in the administration of undergraduate medical education.
Dr Chia Jhi Wen Karen Appointment Process
Appointment Number (For Serial): Phone: +65 6256 6011, General Enquiries: 6256 6011, Centralised Appointment Lines: 6357 7000, 9635 1421 (for local SMS), Billing Enquiries: 6407 8128, Emergency Department: 6357 8754, TTSH Community Fund: 6357 2500. For Online Appointment : Click here
Chamber Name & Address: Tan Tock Seng Hospital (TTSH), 11 Jln Tan Tock Seng, Singapore 308433.
You may also love to Read: Our Health Tips
Other Doctor's list from Singapore : Click Here
Contact us: Facebook Link