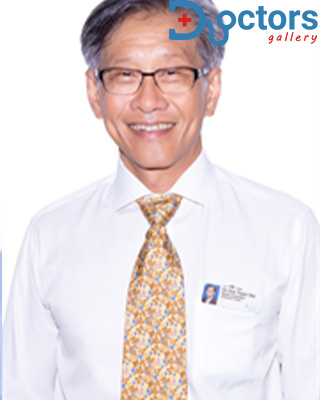 About Dr Chin Thaim Wai
Specialty: Orthopaedic Surgery
Designation: Senior Consultant
Qualification: MBBS (S'pore), FRCS (Edin), FRCS (Glasg), FAMS
Clinical Interests: Joint Replacement Surgery, Sports Medicine
Operating Hours: Mon – Fri 8.00am to 5.00pm, Sat 8.00am to 12.00pm
Biodata
Dr Chin Thaim Wai is a seasoned orthopaedic surgeon who presently serves as Senior Consultant in the Department of Orthopaedic Surgery at Khoo Teck Puat Hospital. He has a particular interest in adult reconstruction or joint replacement surgery, having trained at the Royal London Hospital in 1995 and at the Karolinska Institute in Sweden in 2004. His additional expertise is sports injuries. He is also a Senior Clinical Lecturer at Singapore's National University.
Dr Chin Thaim Wai Appointment Process
Appointment Number (For Serial):Phone: +65 6807 8000, General Enquiries: 6807 8000, Main Line: 6807 8000, (Daily: 8am – 9pm), 9635 1421 (for local SMS), Appointment Line: 6807 8088 (Monday to Friday: 8am – 5.30pm, Saturday: 8am – 1pm Closed on Sundays & Public Holidays) For Online Appointment : Click here
Chamber Name & Address: Admiralty Medical Centre (AdMC), 676 Woodlands Drive 71, #03-01, Kampung Admiralty ,Singapore 730676.
You may also love to Read: Our Health Tips
Other Doctor's list from Singapore : Click Here
Contact us: Facebook Link