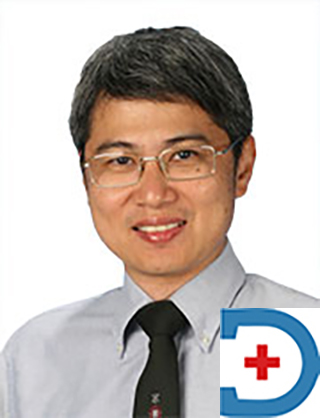 About Dr Chiu Ming Terk
Specialty: Trauma and Acute Care Surgery
Designation: Senior Consultant
Qualification: MBBS, FRCS, FAMS
Clinical Interests: General Surgery, Trauma Surgery, Surgical Critical Care
Biodata
Dr Chiu Ming Terk is a Senior Consultant in the General Surgery Department.
He completed his trauma fellowship at St Paul – Ramsey Medical Center in Minnesota, United States of America.
He currently serves as an advisor to the National Trauma Committee (NTC) of the Singapore Ministry of Health.
He previously served as Director of NTC, Director of TTSH-NNI Trauma Services, and Head of Tan Tock Seng Hospital's Department of General Surgery. Throughout his career, he made significant contributions to the advancement of trauma and acute care surgery. Since his retirement in 2018, he has continued to serve as an adviser to the Trauma Services and the National Trauma Committee.
His areas of specialization include trauma and surgical critical care, as well as head and neck surgery.
Dr Chiu Ming Terk Appointment Process
Appointment Number (For Serial): Phone: +65 6256 6011, General Enquiries: 6256 6011, Centralised Appointment Lines: 6357 7000, 9635 1421 (for local SMS), Billing Enquiries: 6407 8128, Emergency Department: 6357 8754, TTSH Community Fund: 6357 2500. For Online Appointment : Click here
Chamber Name & Address: Tan Tock Seng Hospital (TTSH), 11 Jln Tan Tock Seng, Singapore 308433.
You may also love to Read: Our Health Tips
Other Doctor's list from Singapore : Click Here
Contact us: Facebook Link