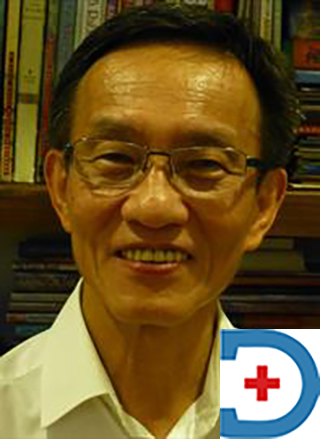 About Dr Chong Siong Eng Roland
Specialty: Gastroenterology
Languages: English
Fellowship and accreditation
MBBS
M. MED (Internal Medicine)
MRCP (UK)
MRCP (Ireland)
FRCP (Ireland)
FRCP (Edinburgh)
FAMS (Gastroenterology)
Experience
Prior to entering private practice, Dr Chong Siong Eng Roland served as Deputy Director and then Director of the Singapore General Hospital's Endoscopy Centre from 1993 to 1996.
In 1990, he was awarded the Asia Pacific Association's Young Investigators' prize for Liver Study for his paper presentation titled "The relationship between Alcohol, Lipids, and Apolipoproteins."
Dr. Chong served as Co-Chairman of the Ministry of Health's Practice Guidelines for Hepatitis B Management and as Chairman of a related guideline on antibiotic use. He is also a member of the Editorial Committee and Editor of the Guidelines on the Use of Steroids in General Practice's section on Gastroenterology.
Dr. Chong is currently the Chairman of the College of Physicians of Singapore's Chapter of Gastroenterologists. He is also a member of the Ministry of Health's National Advisory Committee on Gastroenterology and the Surbodinate Courts Mediation Service's Medical Expert Panel.
Medical priorities of Dr. Chong include therapeutic endoscopy and liver disease.
Dr Chong Siong Eng Roland Appointment Process
Appointment Number (For Serial): Appointment and medical enquiry: +65 6575 7575, Appointment Hospital mainline Tel: +65 6473 7222, Central Patient Assistance Centre 24-Hour Helpline: +65 6735 5000, WhatsApp us and get an appointment within 24 hours Tel: +65 8111 9777 (For specialist appointment booking only. WhatsApp messaging service is available in English and operates from Monday to Friday, 9am- 5pm.) For Online Appointment : Click here
Chamber Name & Address: Gleneagles Hospital Singapore, 6A Napier Road, Singapore 258500.
You may also love to Read: Our Health Tips
Other Doctor's list from Singapore : Click Here
Contact us: Facebook Link