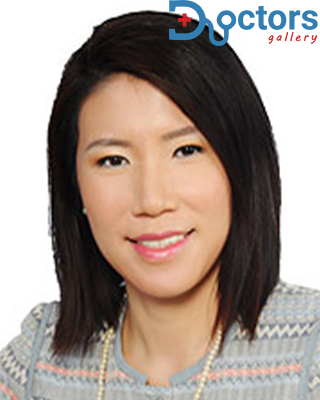 About Dr Clarissa Cheng Shu Ming
Specialty: Ophthalmology
Designation: Consultant
Qualification: MBBS (UK), MMED (Ophth), FAMS, FRCOphth
Clinical Interests: ​​CATARACTS, VITREO-RETINA
Biodata
Dr Clarissa Cheng Shu Ming is a Consultant at Tan Tock Seng Hospital's National Healthcare Group Eye Institute. She graduated from St Bartholomew's and the Royal London School of Medicine and Dentistry in 2007 with a Bachelor of Medicine and Bachelor of Surgery, as well as a Distinction in Clinical Practice. In 2012, she earned a Master of Medicine in Ophthalmology and graduated with a Gold Medal from Specialist Ophthalmology training in 2015. Additionally, she is a Fellow of the Royal College of Ophthalmologists in London and the American Academy of Medicine (Singapore).
Dr Clarissa Cheng Shu Ming was a 2017 recipient of the Tan Tock Seng Hospital's Human Manpower Development Program scholarship. She is a board-certified retinal surgeon who completed a fellowship in minimal incision vitrectomy surgery at Manchester Royal Eye Hospital. Medical and Surgical Retina, Cataract, and General Ophthalmology are her clinical interests.
Dr Cheng's additional areas of interest, in addition to clinical treatment, include education and research. As a registrar, she received the Top Teacher award in 2014 and has worked as a Clinical Lecturer at the Yong Loo Lin School of Medicine and the Lee Kong Chian School of Medicine since 2013. She has presented at and written in a variety of national and international conferences and journals. She served as Assistant Head of Research at NHGEI from 2016 to 2017, as secretary of the Department of Ophthalmology's Peer Review Learning Quality Assurance Committee in 2016, and as an executive member of the Singapore Society of Ophthalmology from 2013 to 2015.
Dr Clarissa Cheng Shu Ming Appointment Process
Appointment Number (For Serial): Phone: +65 6256 6011, General Enquiries: 6256 6011, Centralised Appointment Lines: 6357 7000, 9635 1421 (for local SMS), Billing Enquiries: 6407 8128, Emergency Department: 6357 8754, TTSH Community Fund: 6357 2500. For Online Appointment : Click here
Chamber Name & Address: Tan Tock Seng Hospital (TTSH), 11 Jln Tan Tock Seng, Singapore 308433.
You may also love to Read: Our Health Tips
Other Doctor's list from Singapore : Click Here
Contact us: Facebook Link