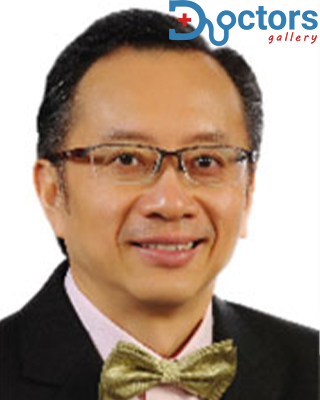 About Dr Fam Han Bor
Specialty: Ophthalmology
Designation: Head of Service (Cataract, Implant and Anterior Segment), Senior Consultant
Qualification: MBBS, MMed, FAMS(Sing), FRCSE(UK)
Clinical Interests: CORNEA,
REFRACTIVE SURGERY,
CATARACT,
GENERAL OPHTHALMOLOGY
Biodata
Dr Fam Han Bor is a clinician, researcher, and educator who has presented at over 100 international and regional conferences.
His work has been published in a number of prestigious peer-reviewed ophthalmology journals, including the Journal of Cataract and Refractive Surgery, the Journal of Refractive Surgery, the American Journal of Ophthalmology, and the British Journal of Ophthalmology. He has taught multiple LASIK instructional courses, medical-in-service, and live operations around Asia as an instructor. He is in high demand as a globally recognized expert in phacoemulsification, intraocular lens design, refractive surgery, corneal topography, ocular wavefront aberrations, and visual optics. He is particularly passionate about developing and optimizing innovative phacoemulsification and intraocular lens technologies. He is an active member of the famous IOL Power Club, an international trade association dedicated to improving cataract results.
Visual Optics, Wavefront Science, IOP Calculations, Corneal Topography, Contact Lens and Eye Modeling, and Biofilms are among his scientific interests.
He earned a Masters of Medicine (Ophthalmology) from the National University of Singapore and was recognized as a Fellow of the Royal College of Surgeons in Edinburgh and the Academy of Medicine in Singapore. At the University of British Columbia in Canada, he underwent speciality training in cornea and refractive surgery.
Dr Fam Han Bor Appointment Process
Appointment Number (For Serial): Phone: +65 6256 6011, General Enquiries: 6256 6011, Centralised Appointment Lines: 6357 7000, 9635 1421 (for local SMS), Billing Enquiries: 6407 8128, Emergency Department: 6357 8754, TTSH Community Fund: 6357 2500. For Online Appointment : Click here
Chamber Name & Address: Tan Tock Seng Hospital (TTSH), 11 Jln Tan Tock Seng, Singapore 308433.
You may also love to Read: Our Health Tips
Other Doctor's list from Singapore : Click Here
Contact us: Facebook Link