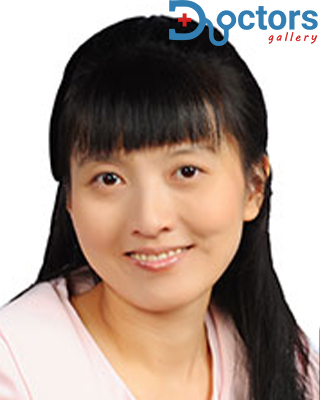 About Dr Ho Su Ling
Specialty: Ophthalmology
Designation: Head of Service (Ocular Inflmmation, Immunology and Uveitis), Senior Consultant
Qualification: MB, BCh, BAO(NUI), FRCS(Ireland), FRCS(Edinburgh)
Clinical Interests: UVEITIS,
OCULAR IMMUNOLOGY & INFLAMMATION,
PSEUDOEXFOLIATION SYNDROME,
CATARACT,
GENERAL OPHTHALMOLOGY
Biodata
Dr Ho Su Ling is a medical graduate of the Royal College of Surgeons in Ireland in 1995, and also obtained a Masters diploma in Medical Science (Physiology) in 1997.
Dr Ho Su Ling underwent higher specialist training in ophthalmology in Ireland and subsequently trained in the ophthalmic subspecialty of uveitis at the Aberdeen Royal Infirmary in the Scotland. Her research interests include intraocular inflammatory disorders and Pseudoexfoliation syndrome. She has been awarded several prizes for her research including the Barbara Knox Medal at the annual conference of the Irish College of Ophthalmologists in 2001 for her work on "The role of tissue inhibitor of matrix metalloproteinase-1 in Pseudoexfoliation syndrome" and the Registrar's Prize at the Royal Academy of Medicine in Ireland meeting in 1999. She has also been awarded the International Glaucoma Association Research Grant and the Mater College for Postgraduate Education Research Grant in 2001. She is a fellow of the Royal College of Surgeons in Ireland and the Royal College of Surgeons in Edinburgh.
Dr Ho is currently a Senior Consultant ophthalmologist and has been working in Tan Tock Seng Hospital since 2006. Besides comprehensive ophthalmology and cataract surgery, she is also experienced in managing uveitis and other sight-threatening intraocular inflammatory disorders with immunosuppressive agents.
Dr Ho Su Ling Appointment Process
Appointment Number (For Serial): Phone: +65 6256 6011, General Enquiries: 6256 6011, Centralised Appointment Lines: 6357 7000, 9635 1421 (for local SMS), Billing Enquiries: 6407 8128, Emergency Department: 6357 8754, TTSH Community Fund: 6357 2500. For Online Appointment : Click here
Chamber Name & Address: Tan Tock Seng Hospital (TTSH), 11 Jln Tan Tock Seng, Singapore 308433.
You may also love to Read: Our Health Tips
Other Doctor's list from Singapore : Click Here
Contact us: Facebook Link