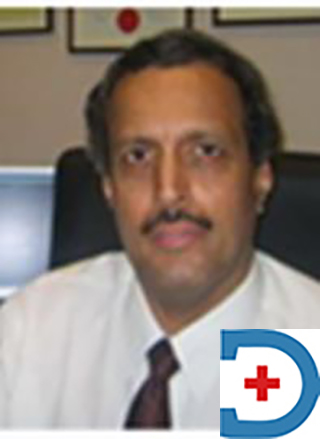 About Dr Jothi Kumar
Specialty: Obstetrics & Gynaecology
Languages: English, Indonesian, Tamil
Fellowship and accreditation
Bachelor of Medicine, Bachelor of Surgery, National University of Singapore
Member of the Royal College of Obstetricians and Gynaecologists, UK
Master of Medicine (Obstetrics & Gynaecology), National University of Singapore
Fellow of the Academy of Medicine of Singapore (O&G)
PhD, University of Monash, Australia
Fellow of the Royal College of Obstetricians and Gynaecologists, UK
Experience
Dr Jothi Kumar is a specialist in obstetrics and gynaecology (O&G) at Gleneagles Hospital in Singapore. His areas of expertise include reproductive medicine and in-vitro fertilization (IVF) procedures.
Dr Jothi Kumar graduated from the National University of Singapore with a Bachelor of Medicine and Bachelor of Surgery (MBBS) degree and completed his postgraduate training at the University Department of Obstetrics and Gynecology, KKH, earning his specialist degrees in 1984. He later entered the Department of Obstetrics and Gynaecology at the University of Singapore (later renamed National University of Singapore) as an academic staff member and worked there from 1984 to 2003 as a lecturer, senior lecturer, and associate professor. He was awarded an Overseas Postgraduate Research Scholarship by Australia's National Health and Medical Research Council (NHMRC) in 1987 to pursue a PhD at Monash University in Melbourne.
Dr Jothi Kumar also completed subspecialty training in gynaecological hysteroscopy and laparoscopy at the Hysteroscopy Training Centre at Spaarne Hospital in Haarlem, the Netherlands, and at the Polyclinique Gynaecologie Obstetrique Médecine de la Reproduction, Universite Clermont Ferrand in France.
Dr Jothi Kumar spent his 20-year career at the National University of Singapore (NUS) and National University Hospital (NUH) teaching and educating undergraduate medical students and postgraduate physicians, as well as conducting clinical and academic study in addition to normal patient care and clinical practice.
Dr Kumar has a professional interest in reproductive medicine and has worked in the area of infertility and assisted reproductive techniques (ART) since 1991. From 1997 to 2001, he served as clinical coordinator for the Subfertility and ART programs at the National University Hospital (NUH) and as head of the Division of Reproductive Medicine. He was also a part of the NUH team that successfully delivered the world's first babies following zona-softened blastocyst transfer in both stimulated and natural ART cycles. Additionally, Dr Kumar was instrumental in establishing clinical counseling for couples undergoing ART care. He has been actively involved in both local and international teaching and training of post-graduate doctors in the clinical management of infertility and ART. His research interests include the use of Natural Cycle IVF, the use of GnRH antagonists in ART, and the use of metformin to treat hyperinsulinemia associated with Polycystic Ovarian Syndrome (PCOS)-related infertility.
Dr Jothi Kumar Appointment Process
Appointment Number (For Serial): Appointment and medical enquiry: +65 6575 7575, Appointment Hospital mainline Tel: +65 6473 7222, Central Patient Assistance Centre 24-Hour Helpline: +65 6735 5000, WhatsApp us and get an appointment within 24 hours Tel: +65 8111 9777 (For specialist appointment booking only. WhatsApp messaging service is available in English and operates from Monday to Friday, 9am- 5pm.) For Online Appointment : Click here
Chamber Name & Address: Gleneagles Hospital Singapore, 6A Napier Road, Singapore 258500.
You may also love to Read: Our Health Tips
Other Doctor's list from Singapore : Click Here
Contact us: Facebook Link