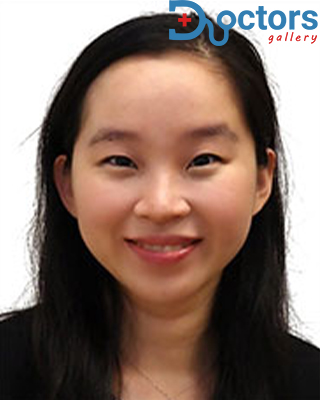 About Dr Koh Yan Tong
Specialty: Ophthalmology
Designation: Associate Consultant
Qualification: MBBS (Singapore), MMed (Ophth), FAMS, FRCOphth (UK)
Clinical Interests: Cataracts, General Ophthalmology
Biodata
Dr Koh Yan Tong completed her undergraduate medical training at the National University of Singapore's Yong Loo Lin School of Medicine in 2012, graduating with Bachelor degrees in Medicine and Surgery and being named to the Dean's list in 2009-2011. She completed a medical elective in 2011 at Wilmer Eye Institute, Johns Hopkins Hospital (Baltimore, USA), under the supervision of Prof. Albert S. Jun. She was then awarded a Ministry of Health Training Award for the Ophthalmology Residency program and completed postgraduate training in Ophthalmology, earning a Master of Medicine (Ophthalmology) from the National University of Singapore in 2017 and passing her Ophthalmology specialist exit exams in 2019. As of 2019, she is also a Fellow of the Royal College of Ophthalmologists (UK).
Dr Koh Yan Tong is actively involved in clinical research, having presented at both national and international ophthalmology conferences and publishing scholarly publications in a variety of peer-reviewed international ophthalmology journals. She is also interested in community service and has worked on a variety of projects both locally and regionally.
Dr Koh is involved in education and teaching, and during her residency, she served as both chief resident and chief senior resident. She is currently a Clinical Tutor at the National University of Singapore's Yong Loo Lin School of Medicine and the Nanyang Technological University of Singapore's Lee Kong Chian School of Medicine.
Dr Koh's clinical interests include cataracts and ophthalmology in general.
Dr Koh Yan Tong Appointment Process
Appointment Number (For Serial): Phone: +65 6256 6011, General Enquiries: 6256 6011, Centralised Appointment Lines: 6357 7000, 9635 1421 (for local SMS), Billing Enquiries: 6407 8128, Emergency Department: 6357 8754, TTSH Community Fund: 6357 2500. For Online Appointment : Click here
Chamber Name & Address: Tan Tock Seng Hospital (TTSH), 11 Jln Tan Tock Seng, Singapore 308433.
You may also love to Read: Our Health Tips
Other Doctor's list from Singapore : Click Here
Contact us: Facebook Link