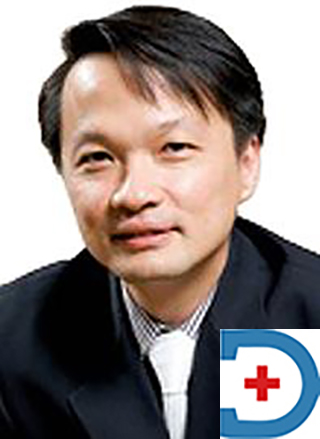 About Dr Lai Wai Kwan Vincent
Specialty: Gastroenterology
Languages: Cantonese, English, Indonesian, Mandarin
Fellowship and accreditation
Bachelor of Medicine, Bachelor of Surgery, University of Sheffield, UK
Member of the Royal College of Physicians of the United Kingdom
Doctorate of Philosophy, University of Birmingham, UK
Experience
Dr Lai Wai Kwan Vincent is a gastroenterologist at Singapore's Gleneagles Hospital.
He is specialized in therapeutic endoscopy and endoscopic retrograde cholangiopancreatography (ERCP), which enables him to manage complicated gastrointestinal bleeding, colon polyp removal, and bile duct and pancreatic stone management.
Dr Lai Wai Kwan Vincent earned his bachelor's degree in 1993 from the University of Sheffield in the United Kingdom. He then completed five years of specialist training in gastroenterology (stomach and intestine) and five years of subspecialty training in hepatology (liver, gall bladder, and bile duct) at the University of Birmingham in the United Kingdom.
Dr Lai Wai Kwan Vincent gained extensive exposure to general and transplant hepatology during his tenure at one of Europe's largest liver transplant units, especially the management of acute liver failure and viral hepatitis.
In 2006, he was accredited in gastroenterology by the Specialist Accreditation Board of England. In 2007, he earned a Doctor of Philosophy degree from the University of Birmingham in the United Kingdom for his study on liver immunity in viral hepatitis. During this time span, he was also deeply involved in the treatment of patients with acute liver failure and liver dialysis.
He is also actively interested in cadaveric and living donor liver transplantation in his Singapore work.
From 2006 to 2008, Dr Lai worked as a consultant hepatologist at Derby Hospitals NHS Foundation Trust, where he was instrumental in the advancement of viral hepatitis services. He was an active participant in medical research during his career and was awarded a grant from the Trust to study patients with liver infection.
His research focuses on adaptive and innate immunity in patients with liver disease, especially viral hepatitis and liver failure. He has a comprehensive publication record in the fields of viral immunology and acute liver failure.
Dr Lai Wai Kwan Vincent Appointment Process
Appointment Number (For Serial): Appointment and medical enquiry: +65 6575 7575, Appointment Hospital mainline Tel: +65 6473 7222, Central Patient Assistance Centre 24-Hour Helpline: +65 6735 5000, WhatsApp us and get an appointment within 24 hours Tel: +65 8111 9777 (For specialist appointment booking only. WhatsApp messaging service is available in English and operates from Monday to Friday, 9am- 5pm.) For Online Appointment : Click here
Chamber Name & Address: Gleneagles Hospital Singapore, 6A Napier Road, Singapore 258500.
You may also love to Read: Our Health Tips
Other Doctor's list from Singapore : Click Here
Contact us: Facebook Link