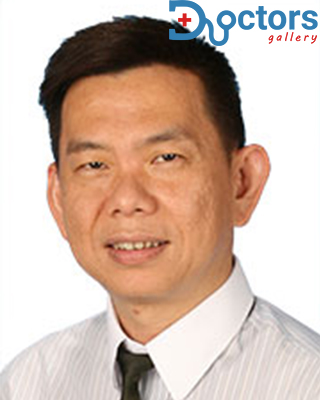 About Dr Lee Cheng Chuan
Specialty: Infectious Diseases
Designation: Senior Consultant
Qualification: MBBS, MMed (Int Med), MRCP (UK), FRCP (Edin), FAMS
Clinical Interests: HIV Medicine, General Infectious Disease, Emerging, Communicable and Tropical Infectious Diseases
Biodata
Dr Lee Cheng Chuan is a leading infectious diseases consultant.
Dr Lee Cheng Chuan earned a bachelor's degree in medicine and a master's degree in internal medicine from the National University of Singapore. He is a fellow of the Royal College of Physicians in Edinburgh, United Kingdom, and a member of the Royal College of Physicians. He is also a Fellow of the Singapore Academy of Medicine. He completed his specialty training in Singapore and the United States of America at Northwestern Memorial Hospital of Northwestern University in Chicago and at Northwestern Memorial Hospital's Comprehensive AIDS Center.
His clinical specialty is HIV medicine, and he directs the HIV program at Tan Tock Seng Hospital's Communicable Disease Centre. Additionally, he is interested in communicable and developing infectious illnesses. He was heavily involved in the management of the Nipah virus and SARS outbreaks in Singapore. In 2003, he was given the National Medal of Valour for his effort on SARS.
Apart from clinical practice, Dr. Lee is passionate in education. He is an Adjunct Associate Professor at the National University of Singapore's Yong Loo Lin School of Medicine. From 2008 to 2011, he served as President of the Singapore Society for Infectious Diseases. He is an advocate for HIV/AIDS patients and served as Vice President of Action for AIDS (S) from 2011 to 2013. In 2013, he received the National Healthcare Humanity Award.
Dr Lee Cheng Chuan Appointment Process
Appointment Number (For Serial): Phone: +65 6256 6011, General Enquiries: 6256 6011, Centralised Appointment Lines: 6357 7000, 9635 1421 (for local SMS), Billing Enquiries: 6407 8128, Emergency Department: 6357 8754, TTSH Community Fund: 6357 2500. For Online Appointment : Click here
Chamber Name & Address: Tan Tock Seng Hospital (TTSH), 11 Jln Tan Tock Seng, Singapore 308433.
You may also love to Read: Our Health Tips
Other Doctor's list from Singapore : Click Here
Contact us: Facebook Link