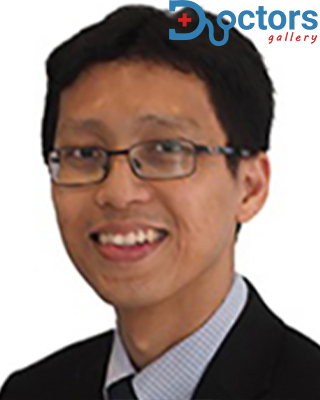 About Dr Muhd Farhan Bin Mohd Fadil
Specialty: Orthopaedic Surgery
Designation: Head of Service (Foot and Ankle Surgery), Program Director (Orthopaedic Surgery Residency Program), Consultant
Qualification: MBBS (S'pore), MRCS (Edinburgh), M.Med (Ortho), FRCS Ed (Orth)
Clinical Interests: Foot and Ankle surgery, Lower limb trauma and deformity correction
Biodata
Dr Muhd Farhan Bin Mohd Fadil is a consultant orthopaedic surgeon in the Department of Orthopaedic Surgery.
In 2004, he earned a bachelor's degree in medicine from the National University of Singapore School of Medicine. After practicing in a variety of specialties, he discovered his calling in orthopaedics.
Dr Muhd Farhan Bin Mohd Fadil completed his training in various orthopaedic departments throughout Singapore and was recognized a Fellow of the Royal College of Surgeons (Edinburgh) in 2012. In 2013, the Ministry of Health awarded him an overseas scholarship through the Human Manpower Development Program. This enabled him to continue pursuing his combined interests in Foot and Ankle Surgery and Lower Limb Reconstruction at Liverpool, United Kingdom.
Foot & Ankle Surgery is an exciting and rapidly growing area of orthopaedics that treats a variety of conditions ranging from toenail problems to symptomatic deformities to severe fractures and neurological consequences. Dr Farhan is continually striving to develop and stay current on the most cutting-edge concepts and approaches for treating them.
Dr Muhd Farhan Bin Mohd Fadil is also a member of the international AO Trauma organization, which reflects his further interests in trauma, particularly lower limb trauma. Another area he finds problematic is abnormalities of the lower limbs caused by trauma and neurological issues. As a result of his training at the Royal Liverpool University Hospital, he is well equipped to treat them using a variety of skill sets, including internal fixation and circular external fixators, in accordance with Ilizarov's procedures.
Apart from his clinical responsibilities, Dr Farhan is an educator who has received numerous honors for his efforts. He teaches medical students from NUS and NTU medical schools, as well as orthopaedic residents from NHG and advanced nursing courses. He is also invited to teach and lecture on themes pertaining to the foot, ankle, and trauma in other countries.
He is actively involved in research, mentoring and supervising residents' biomechanical and clinical projects. He has multiple articles in peer-reviewed journals and has presented their work at international conferences as a result of his efforts. Among the honors he has won are the 2006 Minister of Health Award for his disaster relief work in Indonesia and the 2010 Healthcare Humanity Award.
Dr Muhd Farhan Bin Mohd Fadil Appointment Process
Appointment Number (For Serial): Phone: +65 6256 6011, General Enquiries: 6256 6011, Centralised Appointment Lines: 6357 7000, 9635 1421 (for local SMS), Billing Enquiries: 6407 8128, Emergency Department: 6357 8754, TTSH Community Fund: 6357 2500. For Online Appointment : Click here
Chamber Name & Address: Tan Tock Seng Hospital (TTSH), 11 Jln Tan Tock Seng, Singapore 308433.
You may also love to Read: Our Health Tips
Other Doctor's list from Singapore : Click Here
Contact us: Facebook Link