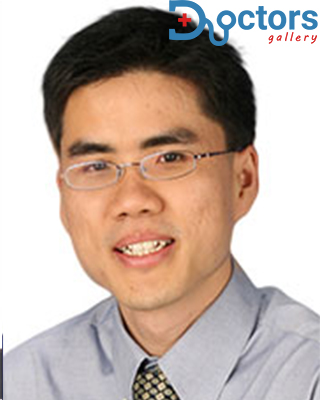 About Dr Ng Oon Tek
Specialty: Infectious Diseases
Designation: Senior Consultant
Qualification: MBBS, MRCP(UK), M Med(Int Med), FAMS, MPH(Hopkins)
Clinical Interests: General Infectious Diseases, HIV Medicine
Biodata
Dr Ng Oon Tekgraduated from the National University of Singapore with an MBBS.
He completed his Internal Medicine program in the Singhealth cluster in 2004 and was awarded the Siah Cheng Siah Gold Award for the top Internal Medicine candidate. Subsequent speciality training in Infectious Disease was completed in 2008 at Tan Tock Seng Hospital. A/Prof Ng obtained a Master of Public Health degree at Johns Hopkins as a recipient of the NMRC Overseas Research Fellowship, followed by a year-long research attachment with a US National Institutes of Health-funded group led by Prof Thomas Quinn. He received a Young Investigator Award in 2011 for his work with the group at the leading HIV meeting, the Conference on Retroviruses and Opportunistic Infections in Boston.
Dr Ng Oon Tek is interested in interdisciplinary research that bridges the fields of public health, laboratory medicine, and clinical medicine in order to enhance patient outcomes. As a result, he has been collaborating with colleagues at TTSH and other institutes to develop HIV testing for clinical care. He is the TTSH site investigator for the Treat Asia HIV Observational Database, a project supported by the US National Institutes of Health that examines HIV in Asia. His primary area of current research is the translation of whole-genome sequencing technologies for the purpose of improving patient care outcomes.
Dr Ng Oon Tek Appointment Process
Appointment Number (For Serial): Phone: +65 6256 6011, General Enquiries: 6256 6011, Centralised Appointment Lines: 6357 7000, 9635 1421 (for local SMS), Billing Enquiries: 6407 8128, Emergency Department: 6357 8754, TTSH Community Fund: 6357 2500. For Online Appointment : Click here
Chamber Name & Address: Tan Tock Seng Hospital (TTSH), 11 Jln Tan Tock Seng, Singapore 308433.
You may also love to Read: Our Health Tips
Other Doctor's list from Singapore : Click Here
Contact us: Facebook Link