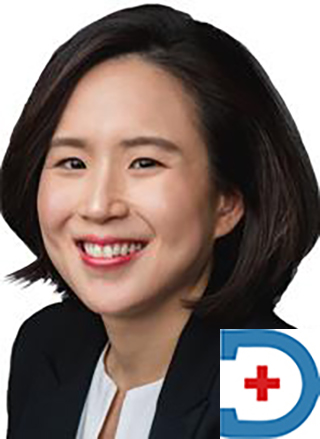 About Dr Ong Aihui Clara
Specialty: Obstetrics & Gynaecology
Languages: English, Mandarin
Fellowship and accreditation
Bachelor of Medicine, Bachelor of Surgery, Singapore
Master of Medicine (Obstetrics & Gynaecology), Singapore
Member of the Royal College of Obstetricians and Gynaecologists, UK
Fellow of the Academy of Medicine, Singapore (Obstetrics & Gynaecology)
Experience
Dr Ong Aihui Clara is a gynecologist and obstetrician at Gleneagles Hospital in Singapore.
She is licensed to practice at Mount Elizabeth College, Mount Elizabeth Novena Hospital, and Parkway East Hospital, among others.
Dr Ong Aihui Clara is also a certified colposcopist with the Singapore Society for Colposcopy and Cervical Pathology.
Dr Ong previously worked as a clinical professor and examiner for the Yong Loo Lin School of Medicine at the National University of Singapore.
She has been published in both local and international peer-reviewed journals and has presented her findings at both local and international conferences.
She is a proud mother of three daughters and has been married for over ten years. She can relate to other young mothers and is a keen advocate for breastfeeding, having breastfed both of her daughters. Dr Ong is able to guide mothers on their journey from conception to birth to postpartum treatment, based on her own experience with her own children.
Dr Ong is an advocate for natural childbirth and women-centered treatment, as well as sexual and reproductive health and contraception.
Dr Ong Aihui Clara Appointment Process
Appointment Number (For Serial): Appointment and medical enquiry: +65 6575 7575, Appointment Hospital mainline Tel: +65 6473 7222, Central Patient Assistance Centre 24-Hour Helpline: +65 6735 5000, WhatsApp us and get an appointment within 24 hours Tel: +65 8111 9777 (For specialist appointment booking only. WhatsApp messaging service is available in English and operates from Monday to Friday, 9am- 5pm.) For Online Appointment : Click here
Chamber Name & Address: Gleneagles Hospital Singapore, 6A Napier Road, Singapore 258500.
You may also love to Read: Our Health Tips
Other Doctor's list from Singapore : Click Here
Contact us: Facebook Link