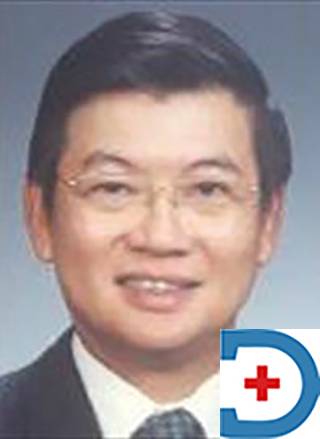 About Dr See Tho Kai Yin
Specialty: Obstetrics & Gynaecology
Languages: Cantonese, English, Hokkien, Mandarin
Fellowship and accreditation
Bachelor of Medicine, Bachelor of Surgery, University of Singapore
Fellow of the Royal College of Obstetricians and Gynaecologists, UK
Fellow of the Academy of Medicine of Singapore
Experience
Dr See Tho Kai Yin is a specialist in obstetrics and gynaecology (O&G) at Gleneagles Hospital in Singapore. Apart from obstetrics and gynecology in general, he has a particular interest in laparoscopic treatment of fibroids, ovarian tumors, endometriosis, early stage cancers, and other benign disorders of the female reproductive system, such as chronic infections and ectopic pregnancies. Additionally, he has surgical experience with female incontinence and utero-vaginal prolapse.
Dr See Tho Kai Yin earned his bachelor's degree from the then-current University of Singapore in 1969 and his master's degree in 1974. In 1987, he was elected to the Fellowship of the Royal College of Obstetricians and Gynecologists. He is currently a visiting specialist at the National University Hospital's department of Obstetrics and Gynecology. Dr See Tho has been practicing medicine in private practice since 1978 and at Gleneagles Hospital in Singapore since 1990.
He serves as a medical advisor to the Gleneagles Hospital's Minimally Invasive Surgery Centre and is a former president of the Singapore Obstetrical and Gynecological Society. Additionally, he serves on the board of the Asian Oceania Federation of Obstetrics and Gynecology and is a member of the International Society of Gynecological Endoscopy (ISGE) and the American Association of Gynecological Laparoscopists (AAGL) (AAGL).
Dr See Tho Kai Yin Appointment Process
Appointment Number (For Serial): Appointment and medical enquiry: +65 6575 7575, Appointment Hospital mainline Tel: +65 6473 7222, Central Patient Assistance Centre 24-Hour Helpline: +65 6735 5000, WhatsApp us and get an appointment within 24 hours Tel: +65 8111 9777 (For specialist appointment booking only. WhatsApp messaging service is available in English and operates from Monday to Friday, 9am- 5pm.) For Online Appointment : Click here
Chamber Name & Address: Gleneagles Hospital Singapore, 6A Napier Road, Singapore 258500.
You may also love to Read: Our Health Tips
Other Doctor's list from Singapore : Click Here
Contact us: Facebook Link