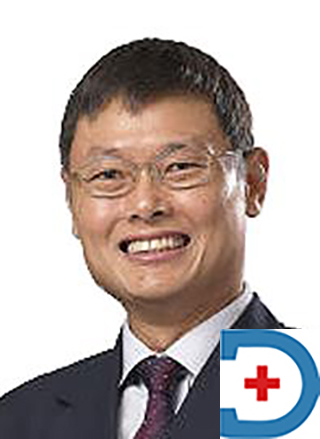 About Dr Tan Chi Chiu
Specialty: Gastroenterology
Languages: English
Fellowship and accreditation
MBBS
MRCP (Ireland)
M Med (Internal Medicine)
MRCP (United Kingdom)
FAMS (Gastroenterology)
Experience
Dr Tan Chi Chiu earned a bachelor's degree in 1983 from the National University of Singapore. He then sought specialist training in Internal Medicine, earning memberships in the Royal Colleges of Physicians of the United Kingdom and Ireland in 1988, as well as a Master of Medicine in Internal Medicine. Dr Tan specialized in gastroenterology and was awarded a Fellowship of the Academy of Medicine in Gastroenterology in 1993. He was also recognized as a gastroenterology specialist by the Ministry of Health. In 1996 and 1998, he was also elected to the Fellowships of the Royal Colleges of Physicians of Edinburgh and London.
Dr Tan Chi Chiu completed his training at the Singapore General Hospital and National University Hospital in Singapore and spent two years in the United Kingdom as an advanced specialist trainee in therapeutic endoscopy and laser endoscopy (affiliated with the University of Nottingham). Additionally, he was attached to the Endoscopy Department of the Academic Medical Center in Amsterdam to gain additional exposure to endoscopic retrograde cholangiopancreatography techniques (ERCP). Dr Tan was named Consultant in Gastroenterology and Medicine in the Tan Tock Seng Hospital's Department of General Medicine in 1995, where he later established and headed the Gastroenterology Unit. He was the Chairman of the hospital's Endoscopy Committee.
Dr Tan Chi Chiu has written several publications in peer-reviewed medical journals in the fields of gastroenterology and hepatology. He was elected to the Singapore Medical Council, where he currently serves as Chairman of the Ethics Committee.
Additionally, Dr Tan Chi Chiu is a well-known and active figure in Singapore's youth development and community service communities, having participated in a number of overseas humanitarian, scientific, and community assistance expeditions to countries such as Indonesia, Laos, India, Mongolia, and Chile. He has won many awards for his work in this field, including the Singapore Youth Award (Youth Development/Community Service) in 1996, the Excellence for Singapore Award in 1997, and both the Excellence for Singapore Award and the Commonwealth Youth Programme Asia Award for Excellence in Youth Work in 1998. In 1998, he received the Pan-Commonwealth Youth Service Award for his 'Operrasi Raleigh Batam' project. Dr Tan commanded medical missions for the Singapore Armed Forces (SAF) to the Philippines earthquake disaster in 1990 and the Gulf War in 1991. He was awarded the SAF Overseas Service (Non-operational) Medal (Philippines earthquake) and the SAF Overseas Service (Operational) Medal for these contributions (Gulf War). He also got the British Gulf War Medal and the King Abdul Aziz Medal of Saudi Arabia.
Dr Tan Chi Chiu Appointment Process
Appointment Number (For Serial): Appointment and medical enquiry: +65 6575 7575, Appointment Hospital mainline Tel: +65 6473 7222, Central Patient Assistance Centre 24-Hour Helpline: +65 6735 5000, WhatsApp us and get an appointment within 24 hours Tel: +65 8111 9777 (For specialist appointment booking only. WhatsApp messaging service is available in English and operates from Monday to Friday, 9am- 5pm.) For Online Appointment : Click here
Chamber Name & Address: Gleneagles Hospital Singapore, 6A Napier Road, Singapore 258500.
You may also love to Read: Our Health Tips
Other Doctor's list from Singapore : Click Here
Contact us: Facebook Link