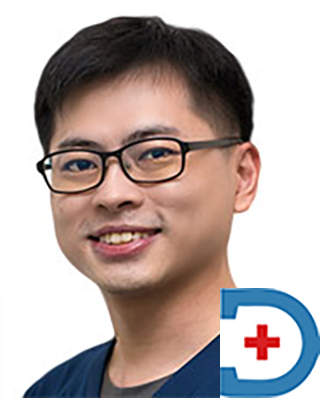 About Dr Tay Wee Ming
Specialty: Trauma and Acute Care Surgery
Designation: Consultant
Qualification: MBBCh, M.Med (Surgery), FRCS (CTh)
Clinical Interests: Trauma and Acute Care Surgery
Biodata
Dr Tay Wee Ming is a Consultant Surgeon with extensive experience in Trauma and Acute Care Surgery. Trauma, intensive care surgery, biliary tract surgery, hernia, and abdominal wall surgery are among his clinical interests.
He is a board-certified endoscopist with a specialty in endoscopic retrograde cholangiopancreatography (ERCP). This skill set is critical in complementing his surgical practice in the acute and elective management of biliary tract disorders.
He earned his medical degree from the National University of Singapore's Yong Loo Lin School of Medicine and completed a general surgery residency with the National Healthcare Group in 2017. In 2018, he was awarded a scholarship through the Healthcare Manpower Development Program (HDMP) to continue his training in trauma and acute care surgery.
He regularly participates in the teaching of medical students as a clinical lecturer at both Lee Kong Chian and Yong Loo Lin Schools of Medicine.
Dr Tay Wee Ming Appointment Process
Appointment Number (For Serial): Phone: +65 6256 6011, General Enquiries: 6256 6011, Centralised Appointment Lines: 6357 7000, 9635 1421 (for local SMS), Billing Enquiries: 6407 8128, Emergency Department: 6357 8754, TTSH Community Fund: 6357 2500. For Online Appointment : Click here
Chamber Name & Address: Tan Tock Seng Hospital (TTSH), 11 Jln Tan Tock Seng, Singapore 308433.
You may also love to Read: Our Health Tips
Other Doctor's list from Singapore : Click Here
Contact us: Facebook Link