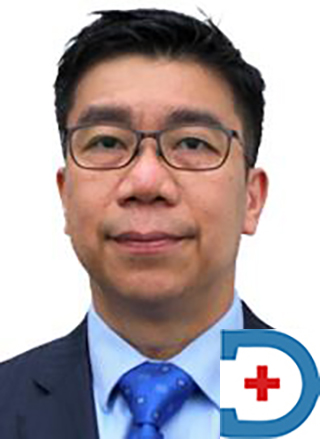 About Dr Thwin Maung Aye
Specialty: Gastroenterology
Languages: Burmese, English
Fellowship and accreditation
Bachelor of Medicine, Bachelor of Surgery, Yangon, Myanmar
Member of the Royal College of Physicians, UK
Fellow of the Royal College of Physicians of Edinburgh, UK
Fellow of the Academy of Medicine of Singapore
Experience
Dr Thwin Maung Aye is a gastroenterologist who practices at Singapore's Gleneagles Hospital. Hepatology, liver disease, and liver transplantation are his clinical interests.
Dr Thwin earned his medical degree from Yangon's University of Medicine 1. He received specialist training in Yangon, Myanmar, and then in the United Kingdom at King's College Hospital and Oxford University Hospitals.
Dr Thwin Maung Aye completed specialized specialist training in gastroenterology and hepatology at Singapore's National University Hospital and was accredited by the Singapore Medical Council's Specialist Accreditation Board in 2010. In 2013, he completed an advanced fellowship in transplant hepatology at King's College Hospital's Institute of Liver Studies in London.
Dr Thwin was admitted to the United Kingdom's Royal Colleges of Physicians in 2006. In 2011, he received a gastroenterology specialty certificate from the Federation of Royal Colleges of Physicians of the United Kingdom and the British Society of Gastroenterology. In 2015, he was elected a Fellow of the Royal College of Physicians of Edinburgh.
Dr Thwin joined the National University Hospital in 2013 as a consultant gastroenterologist and hepatologist, caring for patients with general gastroenterology disorders, patients with end stage liver disease due to a variety of causes, and liver transplant recipients. He was an assistant professor at the National University of Singapore's Yong Loo Lin School of Medicine and was heavily involved in clinical teaching of medical undergraduates and postgraduates.
Dr Thwin Maung Aye Appointment Process
Appointment Number (For Serial): Appointment and medical enquiry: +65 6575 7575, Appointment Hospital mainline Tel: +65 6473 7222, Central Patient Assistance Centre 24-Hour Helpline: +65 6735 5000, WhatsApp us and get an appointment within 24 hours Tel: +65 8111 9777 (For specialist appointment booking only. WhatsApp messaging service is available in English and operates from Monday to Friday, 9am- 5pm.) For Online Appointment : Click here
Chamber Name & Address: Gleneagles Hospital Singapore, 6A Napier Road, Singapore 258500.
You may also love to Read: Our Health Tips
Other Doctor's list from Singapore : Click Here
Contact us: Facebook Link