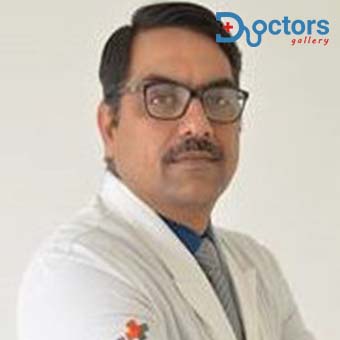 About Dr Vineet Kwatra
Specialty: Paediatrics
Affiliated Hospital: Medanta – The Medicity Hospital, Gurgaon
Designation: Senior Consultant
Experience: 25+ Years
Gender: Male
Professional Statement
Dr Vineet Kwatra specializes in paediatric infectious illnesses, paediatric allergies, paediatric respiratory issues, and adolescent paediatrics. He has 20 years of expertise in the field of paediatrics and neonatology across numerous hospitals.
He has been actively involved in the establishment of paediatric and neonatology units in Delhi and Gurgaon.
He has a strong interest in neonatology and a lot of experience with premature babies and babies with varied disorders.
He has used his 20 years of expertise managing tertiary pediatric and neonatal intensive care units to help establish the Department of Paediatrics and Neonatology in a number of hospitals.
Education
| QUALIFICATIONS | INSTITUTE / DEPARTMENT | YEAR |
| --- | --- | --- |
| DCH | MGM MEDICAL COLLEGE, AURANGABAD | 2000 |
| MBBS | MGM MEDICAL COLLEGE | 1996 |
Expertise
PAEDIATRIC RESPIRATORY DISEASES
PAEDIATRIC ALLEGY
NEONATOLOGY
PAEDIATRIC INFECTIOUS DISEASES
Language Spoken
English, Hindi
Dr Vineet Kwatra Appointment Process
Appointment Number (For serial): +91 124 4855017, +91 11411 71881 – Ext. 513, Emergency: 1068.
For Online Appointment: Click Here
Dr Vineet Kwatra Chamber Name & Address: Medanta – The Medicity Hospital, CH Baktawar Singh Rd, near Olympus, Medicity, Islampur Colony, Sector 38, Gurugram, Haryana 122001, India. (See on Google Map)
You may also love to Read: Our Health Tips
Other Doctor's list from India: Click Here
Contact us: Facebook Link