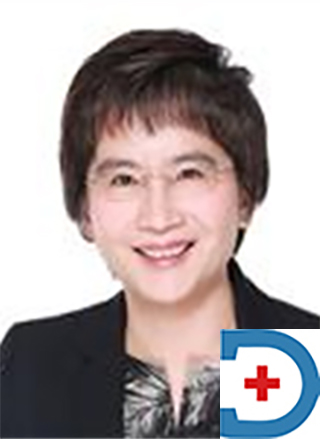 About Dr Watt Wing Fong
Specialty: Obstetrics & Gynaecology
Languages: English
Fellowship and accreditation
MBBS (Singapore)
MRCOG (United Kingdom)
FCOGS
FAMS
Experience
Dr Watt Wing Fong is a gynecologist and obstetrician who practices at Gleneagles Hospital in Singapore.
Her specialty encompasses all aspects of obstetrics and gynecology, with an emphasis on medical complications of pregnancy and postpartum care.
Dr Watt Wing Fong earned a Bachelor of Medicine and Surgery degree from the National University of Singapore in 1994.
In 1998, she earned a postgraduate degree from the Royal College of Obstetricians and Gynecologists in the United Kingdom and completed her advanced specialty training at Singapore's Kandang Kerbau Hospital.
In 1999, she received the Young Investigator Award at the Kandang Kerbau Women's and Children's Hospital Annual Scientific Meeting, and in 2002, she was accredited as a specialist by the Ministry of Health Singapore and the Singapore Medical Council.
Dr Watt previously worked at the National University of Singapore as a clinical tutor and as a mentor for the MRCOG courses. She has aided in the creation of procedures, policies, and standard reporting forms for use on the labor ward. She was active in the education of labor ward nurses, has given many public lectures, and has responded to various media inquiries.
Dr Watt is a Fellow of the Singapore Academy of Medicine, a member of the Singapore Obstetric and Gynecological Society, the Singapore Society for Colposcopy and Cervical Pathology, and the Singapore Medical Association.
Dr Watt Wing Fong Appointment Process
Appointment Number (For Serial): Appointment and medical enquiry: +65 6575 7575, Appointment Hospital mainline Tel: +65 6473 7222, Central Patient Assistance Centre 24-Hour Helpline: +65 6735 5000, WhatsApp us and get an appointment within 24 hours Tel: +65 8111 9777 (For specialist appointment booking only. WhatsApp messaging service is available in English and operates from Monday to Friday, 9am- 5pm.) For Online Appointment : Click here
Chamber Name & Address: Gleneagles Hospital Singapore, 6A Napier Road, Singapore 258500.
You may also love to Read: Our Health Tips
Other Doctor's list from Singapore : Click Here
Contact us: Facebook Link