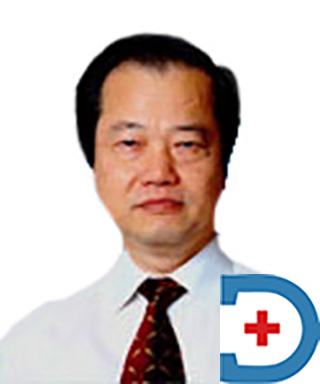 About Dr Yong Fok Chuan
Specialty: Hand and Reconstructive Microsurgery
Designation: Senior Consultant
Qualification: MBBS (S'pore), FRCS (Glasg), FAMS (Hand)
Clinical Interests: Hand and Microsurgery
Biodata
Dr Yong Fok Chuan graduated from the then-current University of Singapore in 1975 with a medical degree. He then pursued postgraduate training in surgery and is now a Hand Surgery Specialist. He is a Fellow of the Royal College of Physicians and Surgeons in Glasgow, Scotland, as well as the Singapore Academy of Medicine.
Among his latest appointments are the following:
Senior Consultant, Department of Orthopaedic Surgery, TTSH, Hand and Microsurgery Section
Clinical Senior Lecturer, National University of Singapore's Yong Loo Lin School of Medicine
Senior Examiner, Singapore College of Surgeons, Chapter of Hand Surgeons
Member of the Medical Specialist Panel for Hand Surgery, Singapore's Ministry of Manpower's Workmen's Compensation Medical Board.
Along with his general interest in Hand Surgery and Reconstructive Microsurgery, Dr Yong has a particular interest in Surgery of the Paralytic Upper Limb in Brachial Plexus Injury, Obstetrical Brachial Palsy, Tetraplegia / Spinal Cord Injury, Cerebral Palsy, and Brain Injury.
Dr Yong Fok Chuan Appointment Process
Appointment Number (For Serial): Phone: +65 6256 6011, General Enquiries: 6256 6011, Centralised Appointment Lines: 6357 7000, 9635 1421 (for local SMS), Billing Enquiries: 6407 8128, Emergency Department: 6357 8754, TTSH Community Fund: 6357 2500. For Online Appointment : Click here
Chamber Name & Address: Tan Tock Seng Hospital (TTSH), 11 Jln Tan Tock Seng, Singapore 308433.
You may also love to Read: Our Health Tips
Other Doctor's list from Singapore : Click Here
Contact us: Facebook Link