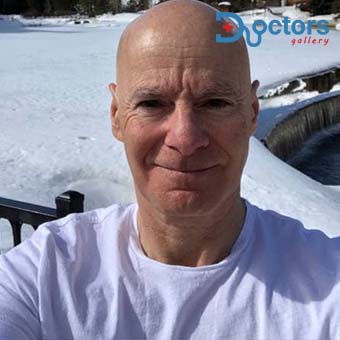 About Dr Ed Abrahamson
Specialty: Paediatrics, Paediatric Emergency Department
Affiliated Hospital: Chelsea and Westminster Hospital
Designation: Paediatrician
GMC number: 3218640
Gender: Male
Doctor's Profile
Dr Ed Abrahamson is a highly skilled general paediatrician with over 23 years of expertise and a particular specialty in paediatric emergency medicine. From the beginning, he established the paediatric emergency department at Chelsea and Westminster Hospital, which he has built into one of London's largest and busiest departments.
He's been in private practice since 2000 and sees a wide spectrum of general paediatric disorders, from typical infant problems to older children. Infant difficulties (e.g., feeding, reflux, weight concerns, rashes) and respiratory symptoms (cough/wheeze, recurrent infections, asthma, constipation, abdominal discomfort, headaches, minor trauma, etc.) are the most prevalent illnesses he sees in all age groups.
Dr Ed Abrahamson was named one of the top 100 pediatricians in the United Kingdom by the Sunday Times. He has worked in hospital administration for a long time. He has also written a number of books and research papers.
Education
Expertise
All general (not developmental) paediatrics
Memberships
Language Spoken
English
Dr Ed Abrahamson Appointment Process
Telephone: Bookings 020 3315 8484 (option 1)
Email: doctor_ed@outlook.com
For Online Appointment: Click Here
Dr Ed Abrahamson Chamber Name & Address: Chelsea and Westminster Hospital, 369 Fulham Rd, London SW10 9NH, UK. (See on Google Map)
You may also love to Read: Our Health Tips
Other Doctor's list from UK: Click Here
Contact us: Doctors Gallery Facebook Page