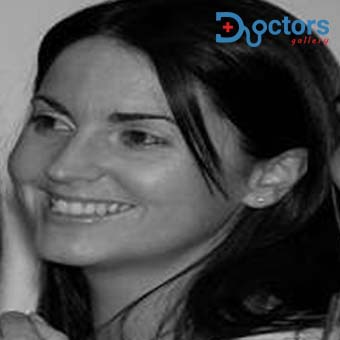 About Dr Emma Devitt
Specialty: Infectious Diseases, HIV, Viral Hepatitis, General Internal Medicine
Affiliated Hospital: Chelsea and Westminster Hospital
GMC Number: 7035708
Gender: Female
Doctor's Profile
Dr Emma Devitt, who graduated from the University of Dublin's Trinity College in 2000, is a Consultant Physician at the Chelsea and Westminster Hospital NHS Foundation Trust in London, United Kingdom. In Ireland, she finished her specialist study in Infectious Diseases and General Internal Medicine in 2009. She graduated from University College Dublin with a doctorate in hepatitis C.
Dr Emma Devitt has worked at Chelsea and Westminster since 2009, with a particular interest in HIV medical consequences and viral hepatitis care. She works at the 56 Dean Street Clinic in Central London, which is Europe's busiest Sexual Health clinic, with thousands of new HIV, Hepatitis C, and bacterial STI diagnoses every year.
Her outpatient practice involves managing HIV and viral hepatitis, as well as HIV prevention (PreP) and outreach clinics for high-risk patients in the community, including the homeless. Her inpatient work takes place on the Chelsea and Westminster Hospital's dedicated HIV and HIV Oncology unit, which has 19 beds.
Education
MB,
BCh,
BAO,
BA,
MD,
FRCPI,
DFSRH
Expertise
Infectious Diseases,
HIV,
Viral Hepatitis, 
General Internal Medicine
Language Spoken
English
Dr Emma Devitt Appointment Process
Telephone: 0203 315 9594
Email: [email protected]
For Online Appointment: Click Here
Dr Emma Devitt Chamber Name & Address: Chelsea and Westminster Hospital, 369 Fulham Rd, London SW10 9NH, UK. (See on Google Map)
You may also love to Read: Our Health Tips
Other Doctor's list from UK: Click Here
Contact us: Doctors Gallery Facebook Page