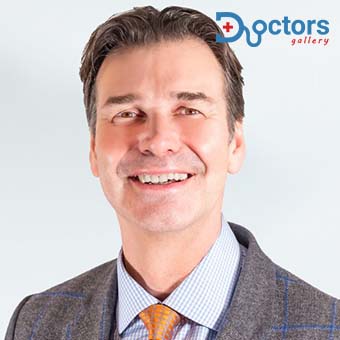 About Dr Keith Duncan
Specialty: Fetal Medicine, High Risk Pregnancy
Affiliated Hospital: Chelsea and Westminster Hospital
GMC Number: 3353835
Gender: Male
Doctor's Profile
Dr Keith Duncan, consultant obstetrician and director of The Chelsea Birth Clinic, has delivered over 3,000 babies as a member of the NHS and as a leading private obstetrician in Europe. His friendly and calm demeanor, combined with his 25 years of experience, have earned him a reputation as a superb practitioner in complex and high-risk birth circumstances.
He is an accredited subspecialist in maternal and fetal medicine who is known for his hands-on approach, down-to-earth demeanor, and thorough attention to detail, making him a popular choice among first-time mothers as well as return patients.
Dr Keith Duncan served as the spokesperson for London and the southwest at the prestigious Royal College of Obstetricians and Gynaecologists as a member of the British Maternal Fetal Medicine Society, taking an active interest in worldwide women's health, ultrasound screening, and development in utero.
He is a firm believer in allowing patients to make their own decisions about childbirth and listening to their own needs and desires. Whether it's water births, caesareans, or hypno-birthing, his philosophy is to give all parents-to-be a happy birth experience.
Education
Expertise
Antenatal and Intrapartum management of high-risk pregnancy
Multiple birth and ultrasound
Memberships
Language Spoken
English, French
Dr Keith Duncan Appointment Process
Telephone: (+44)02039347408
Email: Keith.Duncan@chelwest.nhs.uk
For Online Appointment: Click Here
Dr Keith Duncan Chamber Name & Address: Chelsea and Westminster Hospital, 369 Fulham Rd, London SW10 9NH, UK. (See on Google Map)
You may also love to Read: Our Health Tips
Other Doctor's list from UK: Click Here
Contact us: Doctors Gallery Facebook Page